5 tags
Glazing fail
I had one bisqued teapot which I left unglazed for months because I don't know what color to glaze. I made a wrong choice by using buff stoneware clay. I had a nice tiny leaf on the teapot cover, and I had a hard time deciding what green to use. In the end I choose our crackle green glaze. I'm actually trying my luck because usually that green turns out like crap on buff clay. But if...
4 tags
6 tags
1 tag
Back...
My last post was posted 3 months ago, I've been busy with work, to the point where I'd forgotten that I do have a tumblr. I'd probably start posting more from now on, since it's school holiday and stuff.  That aside, I've done alot, including my very first sculpture! It's for the school's event, and it's of the school's mascot. I'll...
4 tags
1 tag
. . .s h h h.: Interesting Fact About 千と千尋の神隠し →
I've noticed that several of my followers are Miyazaki fans, so I thought I share this little tidbit of information with you about Spirited Away. I always wondered why the symbol "ゆ" (said "yu") was on the door to the bath house. I asked my Japanese teacher, and he wasn't too sure so I did a…
6 tags
4 tags
1 tag
Rude
I have relatives that are so blunt and rude it's hard to even pretend that I didn't hear it. I feel like a bottle that is almost filled to the brim, probably one day I might just explode in front of all of them and things would just get awfully ugly. Seriously, what's so fun about putting others down? It's disrespectful. Even if they are much older than me, as long as they...
5 tags
4 tags
6 tags
2 tags
Chinese painting paper
Was having my Chinese painting lesson yesterday and had a chat with one of my classmates. She went to get some Chinese painting materials at the shop we frequent a few days ago. To her dismay, she found out that the same Chinese painting paper I bought for SGD$300 at the beginning of the year now costs SGD$1000. Every piece of paper I'm drawing on costs $10 now. What f**k.
Block
Recently, I've been having a drawing malfunction for my chinese painting homework. Nothing seems to come out decent, and it's stressful for me because I've always had high expectation for myself. It gets even more stressful when teacher wants me to draw the same as the advanced class students now, even though I've only barely started learning for half a year. When I feel...
8 tags
7 tags
8 tags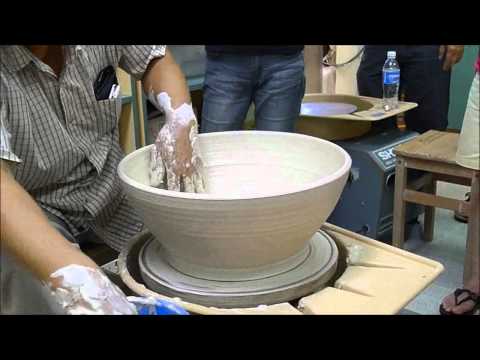 9 tags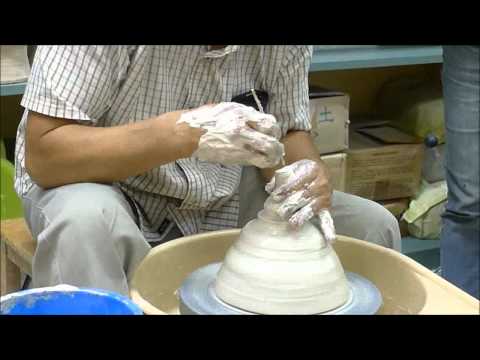 4 tags
6 tags
Things to be done (9 May 2012)
1) Start an Etsy shop, or a portfolio site, or both. 2) Start reading up on glazes, firing, clay, pottery in general. 3) Start a "A-teapot-a-day" project, or a "5-cups-a-day" project. Whichever. Mom wants to publish a 400 teapot book. 200 hers, 200 mine. Quite a target. We'll see when I can hit that target. Hee hee.
6 tags
7 tags
6 tags
Post 500 teapot submission
2 weeks ago, I've mailed out the necessary things required for the 500 teapot submission by Lark Crafts. Till today, there are no news from them. Should I be worried? I wonder how it works… That aside, I've got a 5cm teapot that I sent for firing yesterday. I wonder how it'll turn out. Fingers crossed!
4 tags
9 tags
1 tag
空虚。缘
说实在,最近心情有点低落。 或许有点空虚? 明明在学习着,但还是觉得少了些什么。 难道是生活太悠哉? 所以我尽量让自己觉得忙碌; 看戏,看书,画画,上网。 可能是觉得总找不着知心的人吧。 心里空空的。 想找个心灵的依靠。 朋友说,不得人指引不可擅自乱来。 如擅自乱来,可能会走火入魔。 因此,我又迷惑了。 那是我无缘吗? 还是因为有缘,所以得到劝止; 买的书籍至此从未阅读,是以免走火入魔,好等待指引之人? 我该随缘等待吧? 不过心灵的空虚还是希望有得依靠。。。
6 tags
7 tags
7 tags
7 tags
5 tags
When you're with clay...
When you're with clay and you're feeling frustrated because you can't seem to finish anything, then most probably you should stop and take a break. I just can't seem to find the right shape to do. What should I be doing? Am I doing a teapot? Am I doing a container? A round pot? A big bowl? Muse is like a slippery eel… so hard to catch!
4 tags
7 tags
6 tags
7 tags
5 tags